Various schools. Various directions. Various masters.
Single flow. Single wave. Single knowledge.
Esoteric Forum is devoted to unite people in their craving to perfection by passing knowledge, skills, expertise.
Everything you practice at Forum you will be able to reproduce yourself. We share the knowledge that can be used by everybody, everywhere and always.
Many styles, schools and directions that will allow you to choose exactly Your Path for Self-Knowledge!
Come – and learn something new.
Come – and repeat what you know.
Come – and share your own knowledge.

Idea
Different from any other modern festivals the idea of One Flow, when masters and teachers are following each other, allows you to take part in all sessions and never miss anything, including traditional jam sessions and fireworks.
In 2017 Esoteric Forum will take place in resort "Perlyna Lvova" in recreational suburbs of Lviv. Impossibly green territory, accommodation price affordable to everybody, restaurant will hospitably cook for everybody living in territory and those participants who wish to have meals. Special program for kids will allow you to go deep into sessions of Forum with total engagement, and your kids will feel themselves the part of adult society, having received the elementary knowledge of yoga, intuitive drawing, bioenergetics.
Our activities organizers will nurse your kids from 10.00 (after breakfast) until 20.00 (until supper) for free. And in case if you will still need to have someone watching your kids, they will be able to nurse them even later, during evening sessions, for small fee.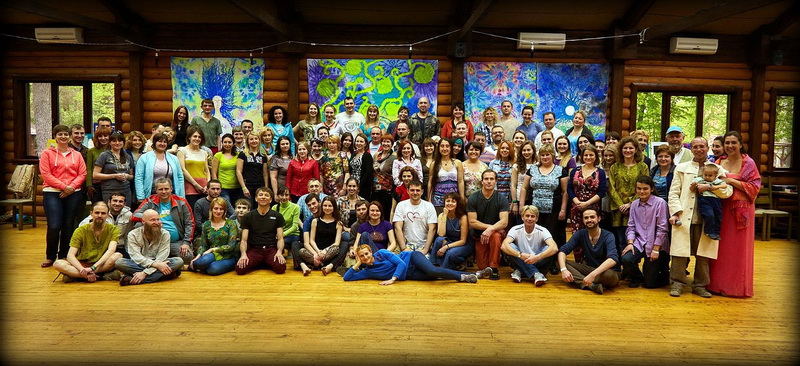 Contents
For three days in Esoteric Forum you'll be able to attend around 20 PRACTICAL, not advertising or self-advertising sessions, will be able to select for yourself a direction or a master which you will be able to continue your establishment, to continue becoming a Human.
We invite all handmade makers, cosmetics makers, clothes makers and makers of other authentic things to participate in specialized authentic fair.
Every year we communicate with all participants of Forum and asking their thoughts about masters worth to be invited.
Location and accommodation
Esoteric Forum will take place in extremely comfortable resort "Perlyna Lvova" http://perlyna-lvova.in.ua (Bryukhovychi)
Special accommodation price for Forum participants – from 85 UAH/person.
Meals
Your choice: vegetarian or menu included meat dishes.
Price 50-60 UAH for one set.
Additional atmosphere will be created by
Professional fire show; Handmade fair; henna painting and other surprises.
Price
If you are paying for attending such seminars or lectures or trainings separately, with the least possible prices of 200UAH (~8USD) per session that would cost you 4000UAH (~160USD).
And with the quality of sessions as in Forum, the costs would reach at least 12 000 UAH (~500USD).
We are keeping the lowest possible price among festivals, At the same time preserving quality and density. That is why for those who pay for 3 (three) days of Forum before 31.03.2017, the price will be almost the same it was in 2016: 600 UAH!!!
Those who pay for 3 (three) days of Forum before 31.04.2017, the price will be 700 UAH!!!
Those who pay for 3 (three) days of Forum before  11.05.2017, the price will be 800 UAH!!!
The participation fee for 3 (three) days of Forum within Forum (12-14.05.2017) will be 1000 UAH!!!
Price includes participation in all sessions including musical sessions, fire show and any other events on the territory of Forum, hot drinks and cookies during and all three days.
Meals, accommodation and individual work with masters are discussed separately.
If you have Birthday within 08-14.05 –
Participate for FREE!
Kids under 16 participate for FREE!