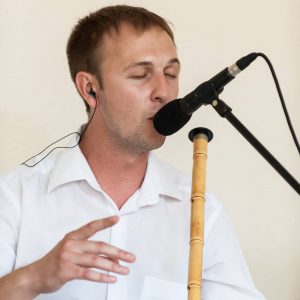 Since the very birth a human being is surrounded by various musical rhythms. But majority is not you and thinking about the impact of music to human organism. Aside of that different music tonalities and instruments serve as a camertone for organism being able to adjust it to self-healing.
By means of special musical accompaniment and tone of Armenian duduk, Indian bansuri, Turkish ney, Altai vargan, North-American pimak and vocal, sonic and tone impact is conducted to energetic points of organism (chakras), normalizing and restoring their functionality, having positive influence to emotional state of human being.
Being a certain kind of a musical instrument, our organism responds to vibrational frequency of music: every cell, every organ, every system has its own vibrations.
Music vibrations, when reaching fibers that are deep inside, are massaging internal organs and stimulating blood circulation, impact skeletal structure and organism in general.
The only thing you need is to get into comfortable posture (you can lie, sit etc.) and simply relax, everything else will come during meditation.
Thanks to stable accompaniment and ancient wind instruments that are being used for ages to enter trance and healing psychoemotional state is being stabilized for human being.
The session is the part of acoustic resonance therapy.
About master:
Musician-multiinstrumentalist, practitioner, researcher Oleksiy Korchagin (Alexduduk), graduated from Uman Music College majoring in: saxophone, wind band director.

For more than 10 years he researches and learns and impact of music wind instruments to human being. Conducts acoustic therapy sessions. 

Plays following instruments:  Armenian duduk, Indian flute bansuri, Turkish ney (Sufi ney), North American pimak (NAF), Altai vargan.

Author and leading relax improvisation "7 Colors of Lotus".
Links:
Website: http://alexduduk-studio.wixsite.com/alexduduk
VK:  https://vk.com/7colors.lotus
FB:  https://www.facebook.com/7colors.lotus/