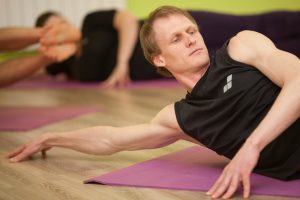 This master-class can be entitled an evolutionary meditation, as it embodies traditions of ancient alchemic visions about reality and modern scientific knowledge of origins of life on Earth. 
This is a view to the world through careful observations of motions, which will embody an idea about our involvement into the large drama of evolution of life and consciousness. We will accustom body as instrument of investigating reality in the way reachable by our consciousness here and now.
The session is a part of body-oriented psychotherapy.
About master:
Body psychotherapist (bodynamics), nonverbal coach, yoga therapist, physical rehabilitation specialist.
Links: