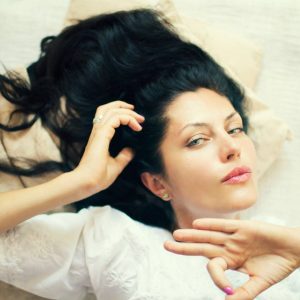 In Tantra we are not searching for the "other half", we are living totally in love with person who happened aside of us in life.
Present is living in body. Thoughts about past and future are in our head. Allowing yourself to go into feeling you're opening a space to create the most unmatched and unique relations with the person aside. And it does not matter how long these relations will last – one workshop, five years or for the whole life – the most important is that every time it'll be what you and your partner need in that very moment of time.
About masters now:
Leaders of the project "School of Tantra TANTRIS", "School of interpersonal development ACADEMY OF LOVE", organizers of Tantra festivals in Crimea, Goa, training leaders of couple yoga, tantra, relationship psychology.
Links:
Website: www.tantris.org.ua
VK: Наталия Еременко
FB: Nathalie Tantris Yeremenko