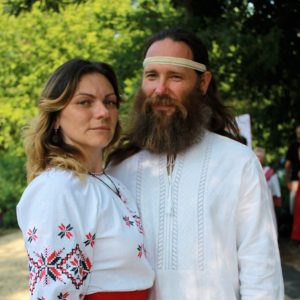 Purification by fire is the sacral act when Soul is purified from negative energies, programs, and Body is purified from illnesses.
Session belongs to Slavic sacral practices of self-development and self-healing.
About master:
Coach-master of Quantum Life-Coaching, master of sacral spiritual practices; spiritual guide in Slavic sacral rituals; master of fire purifying practice and Slavic spiritual healing system "Zhyva"; founder and trainer of Slavic Martial Arts School "Svarozhychi"; Idea author and cofounder of festival of personal and tribal development KoloDAR Fest.
Links:
Website: http://www.kolodar.com.ua/; http://www.ssma.com.ua
FB: Світовид Бургун
FB: Со-Знание. Душа і Свідомість.