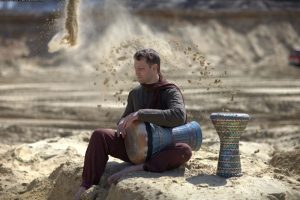 FOX BAY is Turkish and African drums, Australian didgeridoo, percussion and immersive sounds of melodic ethnic instruments.
About master and band:
Founder of annual ethnic festival Ethno Drum (https://vk.com/ethnodrumfest).
Founder of cultural center DRUM SPACE (https://vk.com/drum_space) . Director of percussion school Ethno Drum"s
(teaching experience 8 years) (https://vk.com/drum_lesson_drumspace). Founder of ethnic band Fox Bay (https://vk.com/club24964375).
Links:
Website: http://drumspace.com.ua/