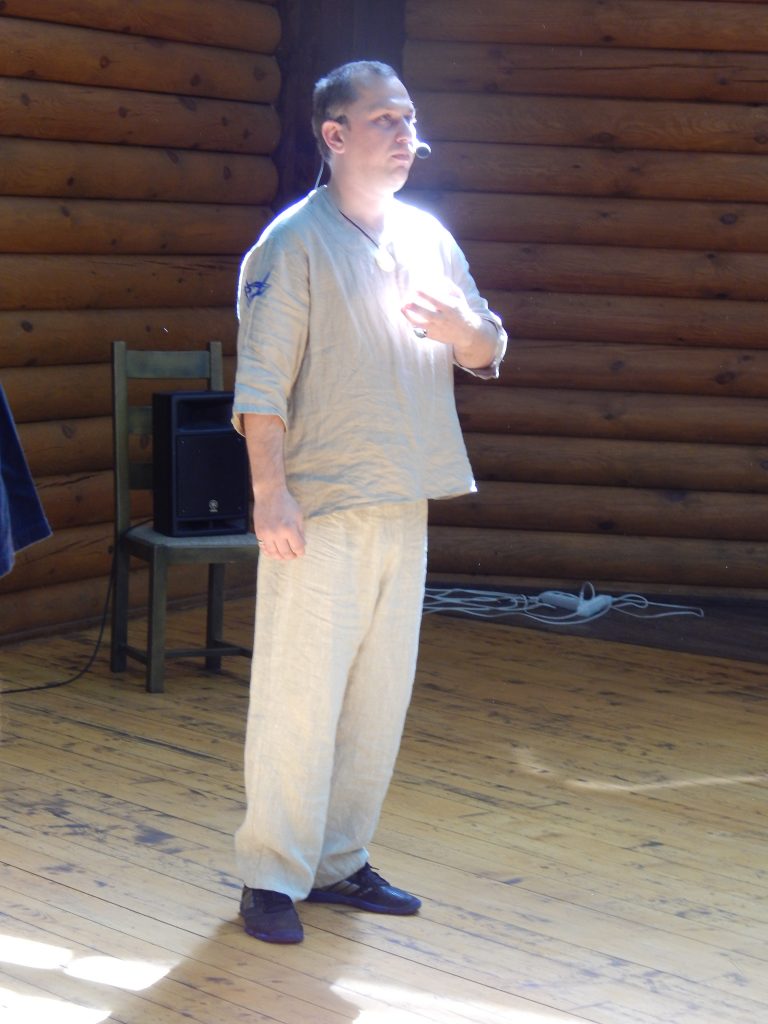 Dream is a perfect idea of improvement of being. Idea that is based on space laws. Idea without including greedy motives or own imperfect thinking. Idea of creation of a perfect world.
Dreaming about something means already possessing many things.
You will be ready to dreaming. Dreaming, avoiding craving fairytale treasures, power over people, illusive and pretended things, but dreaming and allowing others to believe in your dreams. Implement your dreams into life by only one thought, allow dreams to happen in physical space by only one move.
Session is a part of Way to Abyss – system that includes structured and polished set of esoteric practices from many modern and classic schools, directions, teachings.
About master:
Alexander Korytskyy is master and teacher of Way to Abyss with 17 years of esoteric practices, 14 years of individual teaching, 10 years of teaching in groups. One of the drivers of esoteric movement in Lviv, Ukraine, since 2007, Cofounder of Center for Sacral Knowledge, founder and manager of Esoteric Center in Lviv (2009-2012), founder and organizer of Esoteric Commonwealth (2010-2016), founder and organizer of International Esoteric Forum (since 2011), Days of Spiritual Practices (2012-2014). Interpreter from English into Ukrainian of books of Carlos Castaneda, Helen Blavatska, Hongzhi Zhengjue, texts from Nag Hammadi library, author of many articles on esoteric subjects.
Video from VI International Esoteric Forum:
Links:
Website: http://korytskyy.lviv.ua
FB: https://www.facebook.com/oleksandr.korytskyy
VK: https://vk.com/oleksandr.korytskyy